History
Formally KBB Development Company 1989 - 1998, PC-iNet was incorporated in Oregon to better serve it's customers in 1998. With the availability of custom configured PC's direct from large manufactures, we recognized that a new direction was needed.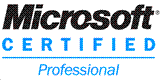 PCiNet began specializing in custom software, quality control applications for engineered wood products companies and installation of Microsoft workstation / network operating systems. The company became a member partner with Microsoft to be able to receive pre-product training / testing, be part of product licensing and launch programs.
In March of 2006, PC-iNet changed its organizational structure slightly and simplified it's name to PCiNet.
Still involved with small to medium sized companies, PCiNet took on an additional role to provide professional IT services to small city government and local public safety agencies.
A few Public Safety IT projects...
Designed, installed and maintained the 1st in-city "Wi-Fi" network system for law enforcement using Cisco / Aironet products in southern Oregon for the City of Central Point.
Installed the 1st operational Panasonic Toughbooks in police patrol vehicles in Jackson County Oregon using the CDPD network.
Designed and installed a "network user controlled" high quality camera system to aid law enforcement with "in-car" video over secure wireless network.
While IT Manager of SORC 9-1-1 Center,

1st in the State of Oregon to implement IP based secure VPN connection to the Law Enforcement Data System (LEDS) for Jackson County 9-1-1 Dispatch Center over the public Internet. DMV and NCIC access was later added using TCP/IP protocols.

Member of NENA 9-1-1

Completed Managing the 9-1-1 Center Training

Member of Oregon APCO

Co-Chair of Technical Committee

Member of Tiburon User Group (2007)
Founder
Arlen Hatlestad founded the company after 20 years experience working in high-tech aerospace and AC Power Source manufacturing industries.
Over 11 years with TRW Defense and Space Systems Group in southern California, he worked both with large IBM, Amdahl & Univac mainframes and mid-sized Digital Equipment Corporation PDP/11 series computers.
As a graduate of the University of California, he spent 9 years in management with Pacific Power Source Corporation - manufacturer of AC Power Systems and Uninterruptable Power Sources from small bench top test units to large systems exceeding 100 kVA.
TRW DSSG is now part of the Grumman Corporation. PPSC closed in the early 90's.